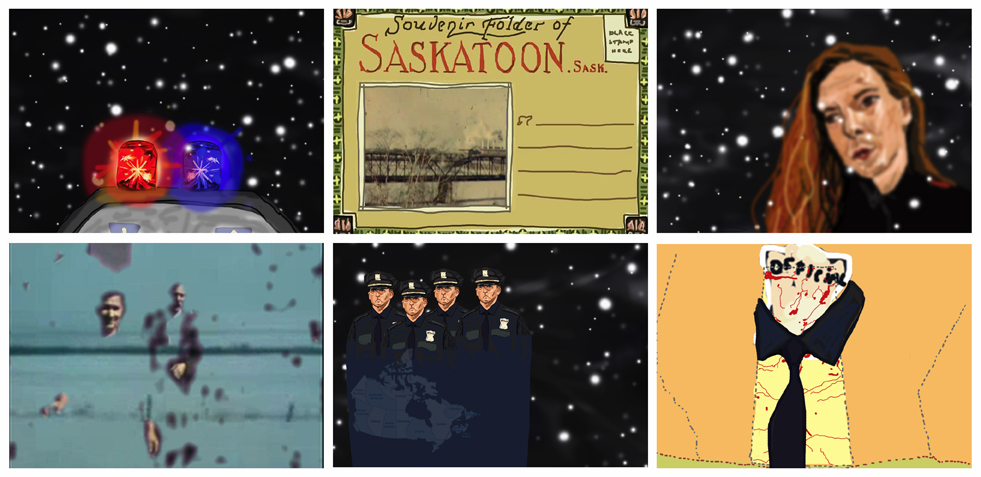 Where we were not: Feeling Reserved, Alexus' story (2012)
I created this experimental animation narrated by Alexus Young, a Cree, two-spirited, transgendered woman. She tells the story of a 'starlight tour', a practice of police brutality against First Nations peoples in Canada where individuals are driven out of town, stripped of their coats and shoes and left to freeze to death.
This work has been screened locally and internationally at festivals such as Inside Out, ImagineNative Film Festival, Ottawa International Animation Festival, LA Transgender Film Festival, MIX-26th New York Queer Experimental Film Festival, Sex Workers Film Festival in Hamburg, Transcreen, Amsterdam Transgender Film Festival, Chennai Rainbow Film Festival in India and more.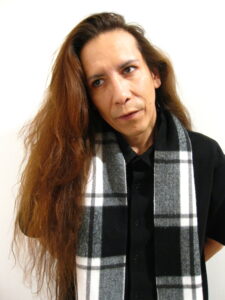 Alexus Young is a two-spirited, trans, Indeigenous woman that  hails from Swan River, Manitoba who moved from Winnipeg to Toronto ten years ago.