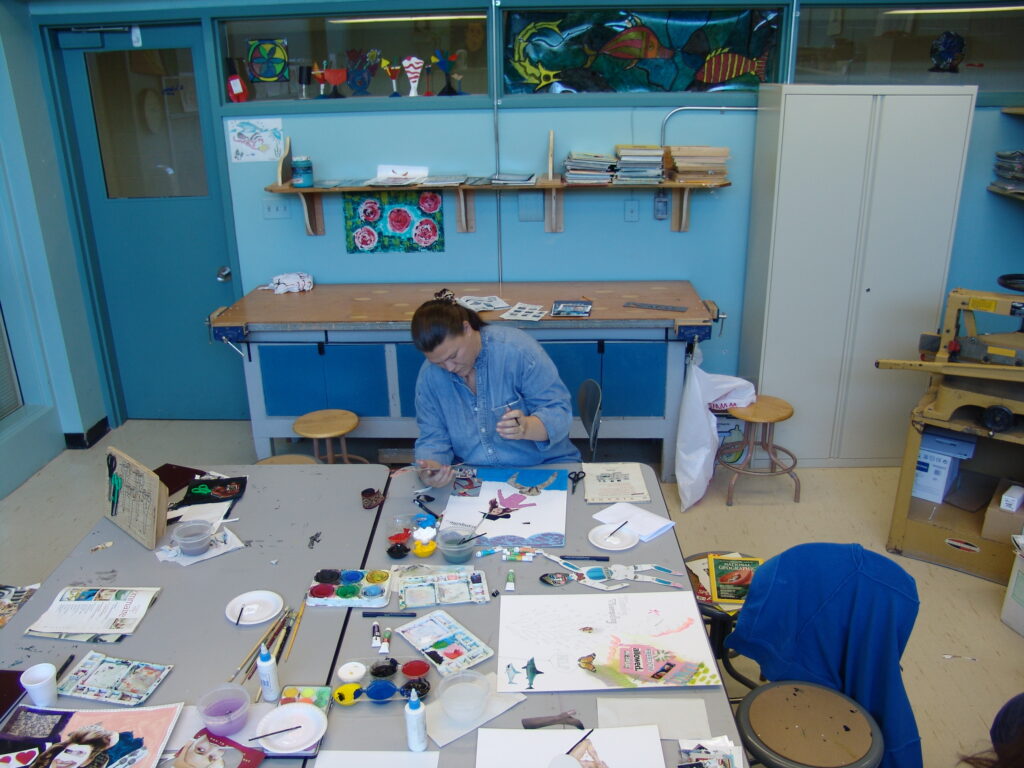 Agir par l'imaginaire (2008)
A collaboration between Engrenage Noir and the Elizabeth Fry Society.
I was invited by Devora Neumark to take part in a project with nine other artists to facilitate artistic workshops in all the women's prisons in Montreal. This two-year project offers multiple art experiences to the women in these institutions while it also seeks out a critical voice on the criminalization of poverty. The art, music and performances created will be part of an exhibition that will tour Quebec complemented by a roundtable of speakers.
In September I began my first self-portrait workshops with a group of women at Pinel, Montreal's psychiatric prison. The women were each given a cardboard cutout of a figure to embellish with paint and collage. At the end of each workshop a short stop-motion was made of their figure moving around on a background (that they also transfigured daily). These stop-motions were then compiled at the end of the two weeks, producing a short video by each participant. The women each added a unique soundtrack to their video; reading out poems, thoughts and lists.  The final works were very personal and emotional, revealing a shift in perspective and comfort, with art and the self, which occurred over the duration of the workshops. A month later we returned to have a screening and discussion with the staff, people on the ward and Devora.