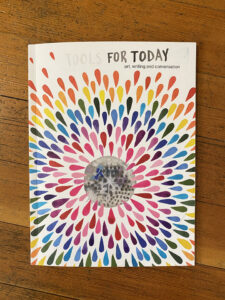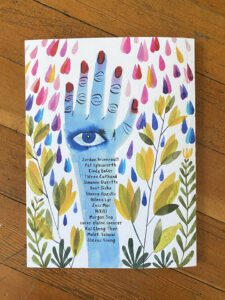 TOOLS FOR TODAY (2021)
Loss can exist through death of a loved one, but can also exist through the loss of a homeland, a community, or other aspects of our identity. These pages illustrate the ways in which our everyday experiences of racism, addiction, disability and mental illness shape our grief. Additionally, the violence inherent in colonialism, sexual assault, criminalization and transphobia further isolate us and make us vulnerable to more violence.
This book came out of a series of conversations with my community about complex traumatic loss in these challenging times. I painted images and text as an embodied reflection of these exchanges.  It is my intention that we highlight the nature of our specific struggles while also possibly offering some recognition and hope for others. Each participant has been given TOOLS FOR TODAY books to give away for free to the communities and individuals of their choice.