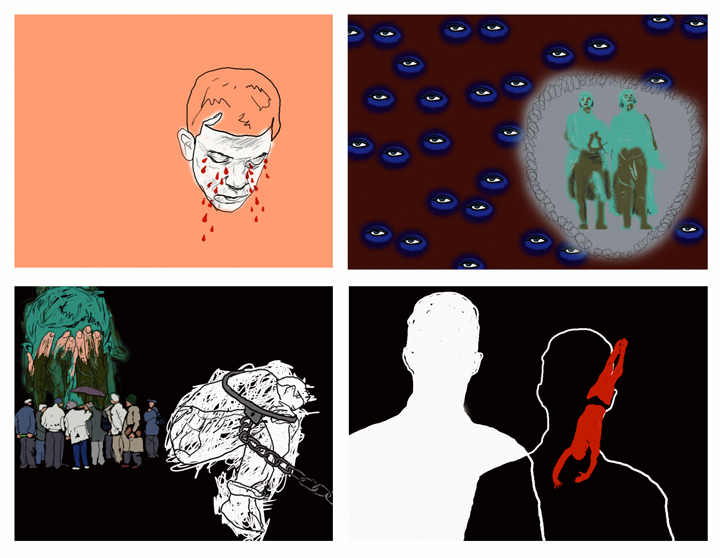 I didn't know what to say to him (2007) 7:49 min
(in collaboration with sound artist Steven Matthew Brown)
I didn't know what to say to him comes in response to the official Report of the European Committee for the Prevention of Torture and Inhuman or Degrading Treatment or Punishment (CPT) on the conditions at Weimar/Ichtershausen Juvenile Prison in Germany.
The animation uses excerpts from the official CPT report in combination with the fictional story of a psychologist trying to relate to an inmate's sense of helplessness and abuse in the prison, while attempting also to negotiate his own sense of helplessness. My visuals place this story within a cobblestone and pastel backdrop showing the city of Weimar's "brand name" identification with Goethe and Schiller, tourism, safety and normalcy.
Together, the visual and audio components of I didn't know give a strangely entertaining and also dystopian view of Weimar, cutting below the surface to show a hidden place of systematic violence and chronic neglect at Weimar/Ichtershausen.
I didn't know has been screened in festivals in Germany, Sweden and the UK.  www.jugendknast.blogspot.com